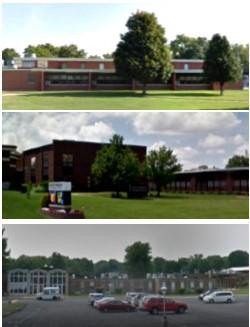 Thank you for your interest in All Saints Academy!
All Saints Academy, established in 2018, is the result of collaboration among three Catholic parishes in Florissant. Our school operates on two campuses - St. Ferdinand and St. Norbert - with students from PreK- 8th grade at each site. This unique model is built on a belief that together we can offer the best possible education to the children that we serve.
All Saints Academy is committed to providing a strong academic program rooted in Gospel values. We nurture our children every step of the way as they develop into successful, confident individuals with a strong educational knowledge and a solid Catholic faith. Our faculties and staffs are dedicated men and women who strive to instill a thirst for knowledge in their students. With over 500 students from both campuses, we offer a new model of Catholic education and are eager to share our success with your family.
If you would like to schedule a visit or give us a call, please visit our website at allsaintsacademystl.org.
Mrs. Annamarie Davis and Mrs. Joanne Hoormann
Principals (St. Ferdinand Campus and St. Norbert Campus
Mission
All Saints Academy challenges every child to achieve academic excellence and acquire skills for a lifetime of learning rooted in Catholic Tradition. Guided by the Gospel of Jesus, we develop the mind, body and spirit of students to lead and serve in a diverse community.
Purpose
Our students develop a strong heart and mind for God through a variety of faith activities. Daily prayer, weekly liturgy, daily religion class and a year round school religious theme furthers each child's individual faith journey. We strive to create a school community formed in faith and empowered to continue Christ's ministry. Through active service projects our students learn to give back to their school, their parish and the North County community.
Quality
All Saints Academy provides a well-rounded curriculum. We strive to provide a strong foundation that when our students graduate from 8th grade they are fully prepared for the challenges of high school. Art, music, physical education/health, technology and Spanish are taught at all three campuses. Teachers provide instruction that will meet the individual needs of the students.
Dynamic Community
The campuses at all three locations are rooted in a diverse community that is dedicated to maintain vibrant Catholic schools. By attending All Saints Academy, your son or daughter will grow emotionally, socially and physically, as well as academically and religiously.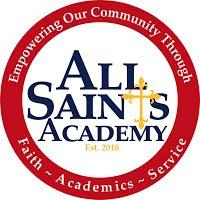 1735 Charbonier Road
Florissant, MO 63031
United States