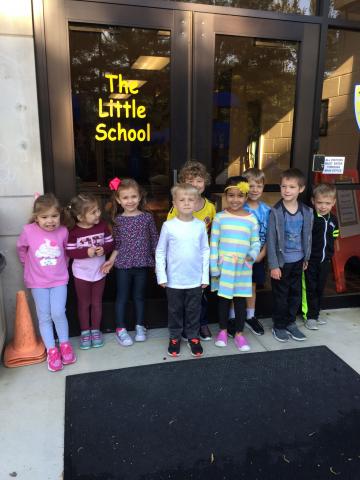 Ascension Early Childhood Center was given the nickname "The Little School" by former pastor Monsignor Pins, who said, "It is a 'little' school located next to the 'little' Church for the 'little' people of the parish". The Little School serves 2-5 year olds and recognizes each individual child as a special, unique gift of God. We acknowledge that every child grows and develops in his or her own time and own way, and the foundation for lifelong learning is formulated in early childhood. "The Little School" is dedicated to assisting each child develop a positive self-concept by integrating Catholic-Christian virtues into all individual and group activities. We support and nurture the gift of Faith begun in the home (the domestic church). Daily visits to the Little Church allow each child an opportunity to experience the love of God and the world around him or her through this Faith orientation.
Research proves the young child constructs his/her knowledge through hands-on, experienced-based, activities which promote very significant intellectual capabilities. Through a loving, safe environment, each child is provided with age-related, developmentally appropriate practical experiences. This "Experienced-Based Approach" to education assists in the development of emotions and enhances the child's social skills as well as cognitive skills needed for math, science, and language. Each child is given the opportunity to discover, invent, brainstorm, collaborate, experiment, and be challenged so that each may grow and learn to his or her fullest potential. Through these daily experiences the child can develop the skills needed in life now and in the future.
We welcome you and your family to come visit us!
Mission
The Little School was founded as an apostolic endeavor in keeping with the directives of Vatican II and the current teachings of Pope John Paul II and Pope Benedict for the Catholic laity to live and share their faith. Research proves the years prior kindergarten are among the most critical to influence learning. The Little School sets the foundation for Catholic, educational and social development of the youngest members of Ascension and surrounding parishes. The high quality comprehensive curriculum covers domains of language/literacy, math, science, socio-emotional skills, and cognitive development. Families are engaged in their child's early learning and development, thereby reinforcing their own faith.
Purpose
The Little School's comprehensive religion curriculum follows the liturgical calendar of the Catholic Church. Little Schoolers visit Jesus daily in the Little Church. They experience Catholic prayers and customs, celebrate holy days and special feast days. They are made aware of God's goodness (creation, family, and Church). A parent is a child's first teacher so parents are invited to workshops, and activities with their children. The Little School understands the importance of friendship and support among young Catholic families.
Quality
Experience-based curriculum includes goals of the program, daily schedule, availability/use of materials, transitions between activities, and way in which routine tasks of living are implemented. We understand young children learn through active manipulation of their environment and concrete experiences contribute to concept development. Providing a balance of teacher direction and students' interests, students experience a variety of developmentally appropriate activities, and can pursue interests in the context of life, community and world.
Dynamic Community
Our developmental art program motivates and challenges students by using an ever-changing variety of art media, enhancing specific areas of development. Music and Movement develops phonological/listening awareness - distinguishing sounds in preparation for reading; listening comprehension - name and describe categories of sounds; fine and gross motor coordination - hand and percussion instruments. Moving to music, playing an instrument, and keeping time with "body percussion" establish one-to-one correspondence - basis for counting and understanding mathematics.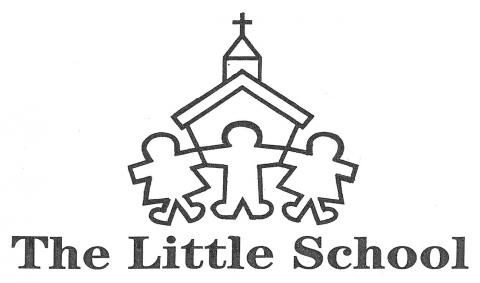 Statistics
The Little School celebrates 29 years of Catholic early childhood education during the 2023-2024 school year.


The Little School offers a program for 2 year olds.
Student/Teacher Ratio for 2-3 year olds is 1:7.
Student/Teacher Ratio for 3-4 year olds and 4-5 year olds is 1:10.
230 Santa Maria Drive
Chesterfield, MO 63005
United States