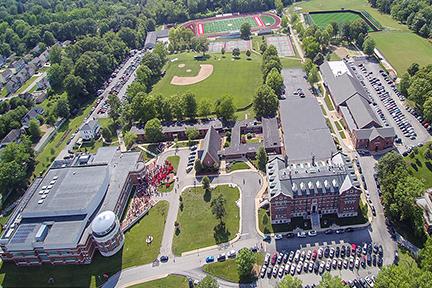 Chaminade College Preparatory School is an independent Catholic Day and Boarding School for young men in Grades 6-12. The school bears the name of Blessed William Joseph Chaminade, a priest who lived during the era of the French Revolution and who founded the religious order known as the Society of Mary (Marianists). It is the school's Marianist roots that cause it to emphasize growth in faith, the development of the whole person, and the cultivation of Gospel values in a nurturing environment. Much of the school's Catholic and Marianist approach is presented to students through the school's motto, "Esto Vir." This motto, which in Latin means, "Be a Man," is a challenge to maximize the potential of all the gifts and talents which God has placed in each young man and to cultivate human values all of which have their origin in the person and figure of Christ the "Perfect man." The motto helps to make it clear that education at Chaminade is much more than an academic undertaking; it is an endeavor that encompasses all aspects of the young man's being. Chaminade offers an exceptional opportunity for a young man to pursue college-readiness and executive function skills. We know how boys learn and have developed a program that is tailored to insure their success in school and in life.
Mr. Jack Twellman
MIddle School Principal
Mission
Chaminade College Preparatory School, an independent, Catholic Day and Resident school, sponsored by the Marianist Province of the United States, is dedicated to developing the inherent spiritual, intellectual, emotional, and physical potential of young men in Sixth through Twelfth Grade so they are prepared for success in college and life and ultimately become the men the world needs them to be. This is accomplished through the Five Characteristics of Marianist Education.
Purpose
We educate for formation in faith: To encourage and help all members of the Chaminade community to bear witness with a personal and committed faith that touches the heart To promote a faith and culture dialogue which illumines reality from the perspective of the Catholic world view To form students in the Gospel values and Christian attitudes To elicit a personal commitment to a life of faith To present the Marianist heritage and charism as a viable and dynamic approach to living the Gospel
Quality
As a college preparatory program, Chaminade is committed to teaching young men how to be successful in college and in life. We provide a modern, academically challenging curriculum using personalized instruction. Chaminade's alternating block schedule allows for longer classroom experiences for debates, labs, and deeper academic engagement. There is intentional focus on Executive Function skills – how to learn, how to prepare, how to organize.
Dynamic Community
We educate in family spirit: To cultivate interpersonal relationships characterized by openness, respect, integrity and dialogue To form an educational community with collaborative structures and processes To express authority as loving and dedicated service To promote a culture of kindness to bring about a sense of belonging.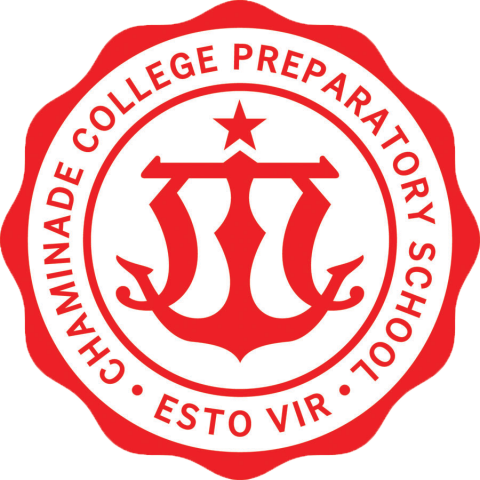 Statistics
9:1 student teacher ratio
13 countries represented in our dormitory
17 students-average class size
85% of faculty have advanced degrees
2 Full time learning consultants
425 South Lindbergh Boulevard
St. Louis, MO 63131
United States