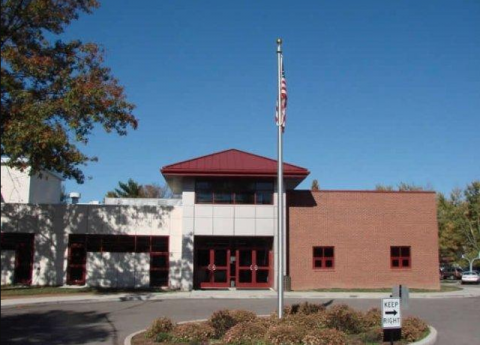 Thank you for your interest in our school. We believe that Christ, Prince of Peace (CPOP) is one of the finest schools in the area, and we are proud to share what makes CPOP stand apart. If I were to take you on a personal tour of our school, in one classroom you might see fourth grade buddies reading with the kindergartners. In the science lab, the students could be conducting an experiment on photosynthesis. Students might be graphing math problems in pie charts and bar graphs using laptops from one of our laptop carts. You would undoubtedly see students providing immediate feedback to their teacher using a variety of technology tools or typing up their latest writing assignment using laptops from one of our laptop carts. You might also witness middle school students using their Chromebooks to gain a deeper understanding of our environment and the challenges it faces. Our school is alive with vibrant faculty, energized students and committed and caring parents. We have a mission and a purpose to "Inspire Faith and Learning" which is woven into all we do. We welcome the opportunity to show you what a wonderful fit Christ, Prince of Peace could be for your family.
Mrs. Cindy Fichter
Principal
Mission
Christ, Prince of Peace is a Catholic parish elementary school whose mission is to educate and nurture the whole child – body, mind and spirit – in a Christ-centered, loving environment.
Purpose
At CPOP, faith formation is an ongoing process meant to draw us into closer relationship with Christ and the church. It is much broader than simply "instructing in the faith;" it embodies the curriculum of the whole church, including community, liturgy, spirituality, and teaching. We strive to create a school community formed in faith and empowered to continue Christ's ministry through active engagement in our school, church and the world.
Quality
CPOP is a technology-rich school that supports each student in the quest to reach his/her potential. Through differentiated instruction, hands-on problem solving, individualized instruction, and technology resources, we help each student learn and grow. We support our students as they become the best they can be!
Dynamic Community
From your first inquiry, the community at CPOP welcomes you into our school by working as a cohesive team to ensure student success and create an atmosphere in which all students are valued and respected. Through our STEM lab, students are able to gain first-hand experience with technology such as 3-D printing, robotics, virtual reality, video game design, coding, circuit design, broadcasting, etc. Come experience the amazing learning at CPOP!
Statistics
7+ yearly school-wide service projects
6-7 curriculum-centered enrichment classes taught by qualified subject-specialists (art, music/band, computer library, PE, Spanish, and STEM)
2 dedicated early learning classrooms with certified teachers and aides
18:1 student to teacher ratio in classrooms
1 State of the art STEM lab with 3-D printer, broadcasting equipment, robotics, circuit building, VR headsets, video game design and makerspace materials
417 Weidman Road
Manchester, MO 63011
United States