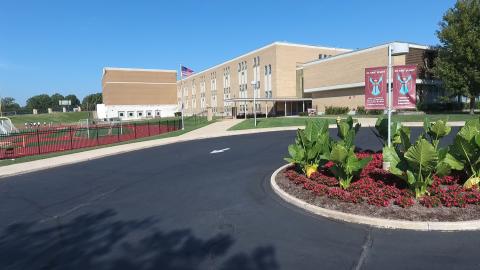 When we ask our students why they come to De Smet Jesuit, the number one reason they give is the brotherhood they feel. As an alum, I can attest to many lifelong friendships that began here.
When we ask our teachers why they serve here, they say because of our young men and because it feels like family. As a former teacher, I know firsthand the joy of working day after day alongside students and teachers striving together to better serve God and our world.
When we ask our parents why they chose our school, they say it's because of how we deliver our mission. We are not just academics. We are not just sports. We inspire and prepare their sons to change the world for God's glory. And we accomplish that with service programs and class retreats, individual care and top-tier academics, peer mentoring and strong relationships between teachers and students. We accomplish that in different ways for different students. As a parent of two future Spartans, I look forward to entrusting my sons to a community built on such an accomplished mission. Young men feel like they belong here. We care for them and we challenge them. We respect who they are as individuals, and we push them to be the best version of themselves.
As a Jesuit school committed to the profile of the Graduate at Graduation, we are equally dedicated to our students' academic success as we are to forming well-rounded persons with their eyes toward deepening a relationship with God. As principal, it's an honor to know each young man who calls this place home.
Mr. Kevin Poelker
Principal
Mission
De Smet Jesuit inspires and prepares men for and with others to transform the world ad majorem Dei gloriam, for the greater glory of God.
Purpose
A De Smet Jesuit student matures spiritually, develops his relationship with Jesus Christ, and experiences God's love in everyday life. We help students become loving and faith-filled human beings through retreats, daily prayer, reflection, service, student mentoring programs, athletics, and community celebrations. We are rooted in the mission of the Society of Jesus and seek ways to build community and spread the Gospel in our daily lives.
Quality
De Smet Jesuit's curriculum is designed to challenge a broad range of student abilities while maintaining a rigorous, college-prep learning environment for each student. Numerous honors classes and electives are available. We follow a modified 8-period block schedule with one study period, and students attend four classes per day on a rotating basis. Students form close bonds with faculty members who remain accessible and responsive to students and parents.
Dynamic Community
Our students come from 68 zip codes and more than 130 schools. Families feel at home at De Smet Jesuit and create an extended family within our community. We care for the individual student and cultivate a brotherhood that starts freshmen year and continues for a lifetime. Our students are known for being well-rounded, pursuing their passions, and showing up to support their fellow students.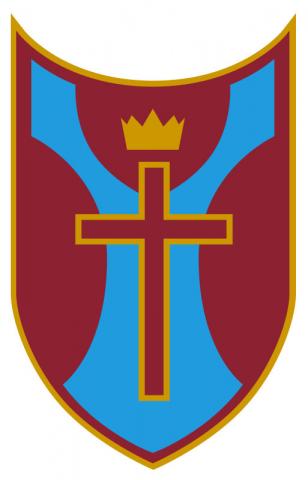 Statistics
98% graduates go on to college or military academies
77% of 2018 graduates received at least 1 scholarship offer
26,000+ hours served in our community each year
80% of teachers are also coaches, club moderators, or trip leaders
100+ athletic teams, clubs, and activities, with a no-cut sport in every season
9 months of Monday afternoons where juniors serve in the community
233 North New Ballas Road
St. Louis, MO 63141
United States