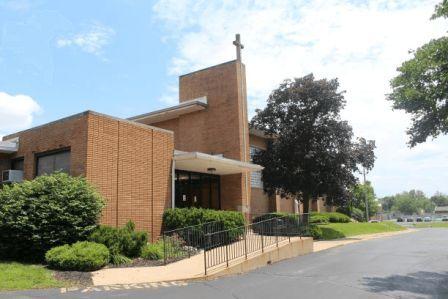 Duchesne High School is a college preparatory, co-ed school that strives to educate tomorrow's leaders in Mind, Body, and Spirit. With a variety of classes and vibrant co-curricular opportunities, students learn to be confident, self-motivated young adults ready to take on the challenges of university life. Classes at Duchesne are student centered. Teachers work at helping students learn and grow individually. With a 12:1 student teacher ratio, there is always someone able to help and support students. Those students who have superior standardized tests scores and grades may qualify for the gifted program at Duchesne – the Scholars Academy. This cohort of students take auxiliary courses designed to complement their core curricular learning and provide the students the ability to take more control of their education. The Duchesne House Program offers students opportunities for leadership and teamwork all four years. The House Program is student directed, allowing student leaders to manage everything from mentor groups to the overall governance of the House System. Freshmen start in a mentor program designed to help support them in their first year and eventually transition into mentoring new students when they are upperclassmen. Duchesne is located centrally to Florissant, Maryland Heights, Chesterfield, St. Peters, and St. Charles. The school draws from 34 different parishes and 35 different zip codes, providing a diverse and supportive community. Please visit us at www.duchesne-hs.org to find out more or schedule a visit.
Mr. Dominic D'Urso
Principal
Mission
Duchesne High School is a Catholic, college preparatory school that embraces each student's unique, God-given gifts, shaping the student into a leader in mind, body and spirit. Mind: We challenge students with a rigorous curriculum and develop discerning, responsible leaders to impact a rapidly changing global community. Body: We cultivate good stewards of God's creation by developing respect for the human body and instilling a positive approach to a healthy lifestyle. Spirit: We continue the evangelizing mission of St. Rose Philippine Duchesne – to nurture love of God and His Church, to serve other others, and to inspire moral excellence.
Purpose
Our campus ministry integrates faith into all aspects of our curriculum and student life. Retreats, sacraments, Christian service, and prayer groups create an atmosphere where students pursue the chance to make a difference in our world and cultivate personal relationships with God.
Quality
While students follow a rigorous college preparatory curriculum, Duchesne High School's programs are designed for a wide range of academic abilities, from honors courses and an elite Scholars Academy that challenge the intellectually gifted to basic courses that strengthen fundamental skills. A variety of elective courses allow students to tailor courses of study according to personal interests and career goals.
Dynamic Community
Duchesne's co-curricular activities ensure that all students are able to develop their individual gifts. From championship athletics to performing arts and service organizations, our programs encourage students to find unique niches that complement their education.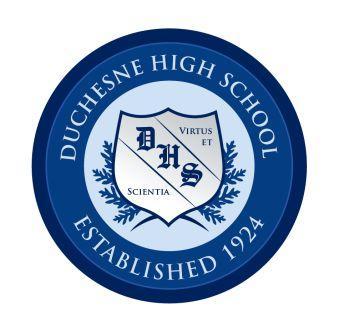 Statistics
21 AP/ACC Courses Offered
82% of Students take at least one AP/ACC Course
45 Students in Scholars Academy
10% of Students earn Bright Flight Scholarships
2550 Elm Street
St. Charles, MO 63301
United States