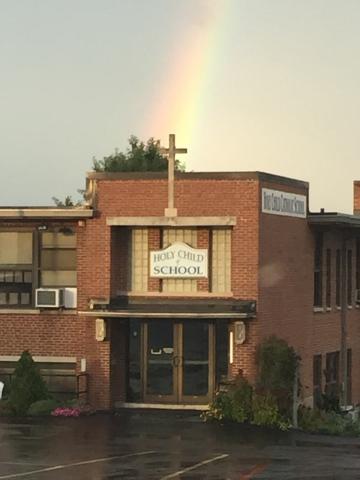 Welcome to Holy Child Catholic School, a school with dedicated and enthusiastic staff, welcoming and energetic students, and a supportive and faith-filled parish. Holy Child Catholic School is the consolidated Catholic elementary school in Arnold sponsored by Immaculate Conception and St. David Parishes.  Holy Child Catholic School is an elementary school that is child-centered and committed to providing strong academic and developmental programs, which enable children to grow to their full potential. The teachers and staff help to empower the children to meet the challenges of living in an ever-changing racially and culturally diverse world. The faculty and staff of Holy Child Catholic School are faith-filled, dedicated, knowledgeable and competent in their professions, and strive to meet the individual needs of the children. The primary goal of our school is to instill the Gospel values of the sacredness of each human life and a commitment of service to the community. Holy Child is a happy child!
Bridget Bernnell
Principal
Mission
The school family of Holy Child Catholic School, in partnership with our parents, is a visible Catholic faith community exemplifying the teachings of Jesus Christ. We foster spiritual growth and educational excellence, sending forth students to be images of Christ in our world.
Purpose
As Catholic school teachers, we want to do more than just inspire our students to love academics. We focus on carrying that message of Good News to our students. With the help of our parents, we assume the co-responsibility of guiding the spiritual, moral, intellectual, emotional, and physical growth of each child. Today, more than ever, Christ's message must be heard, and his values must be shared.
Quality
Holy Child Catholic School offers a wide variety of educational programs, learning experiences, instructional approaches, and support strategies that help each student to grow and learn to his/ her best ability. Holy Child is equipped and trained to use leading edge technology in the classrooms. Holy Child has an Innovative Lab where students experience coding, robotics, Lego bricks, 3D printing, all within the luxury of flexible seating.
Dynamic Community
Holy Child provides you with the chance to meet people who share your similar vision about faith and education. Through school events, sports, church clubs, and connected parish groups, there is always an opportunity to meet our active community of families. We offer a wide variety of after school activities to enhance our traditional curriculum while motivating our students to continuously learn.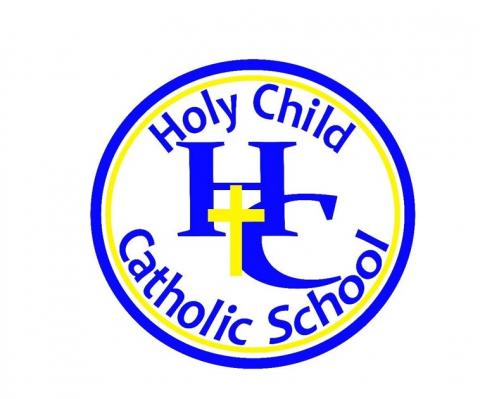 Statistics
Technology- Holy Child Catholic Middle School has a 1:1; grades 4 and 5 are 2:1; and grades K-3 are 3:1
Holy Child Catholic School was awarded a technology grant in 2018 which was used to build a brand new innovative lab equipped with state of the art technology.
Holy Child Catholic School's group scores above the Archdiocesan Standardized Test scores. Our graduates get into the Catholic High School of their choice.
Holy Child Catholic School has their own preschool whose teachers are trained in using the project construct approach with their students.
The average student/teacher ratio at Holy Child Catholic School is 22:1.
2316 Church Road
Arnold, MO 63010
United States