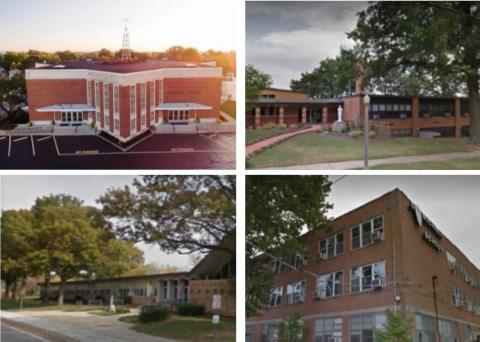 Welcome to Holy Cross Academy! We are so thankful you found us and that we can share our mission with you. At Holy Cross Academy, our school is rooted in the person of Jesus Christ. Children are taught to know God and seek the truth through the development of their intellect. Our Holy Cross Academy students are treasured gifts from God, and we are blessed with the opportunity to educate, love, and care for them. At the heart of the formation the children of Holy Cross Academy receive, there are five core values of faith formation, excellence in academics, community, social justice, and stewardship. These five core values are the building blocks of our mission.
From five parishes and across four campuses, we welcome over 500 children from pre-kindergarten through eighth grade. The culture we seek to create is filled with the joy of the gospel and the search for truth. Our staff is dedicated to excellence in education through purposeful academics and empowering students to be leaders.
Holy Cross Academy is an educational home for the parishes of Annunciation, Our Lady of Providence, Seven Holy Founders, St. John Paul II, and St. Michael the Archangel. Our school celebrates and values the dignity and individuality of every child. I invite you to visit us and witness our mission in action. We adore you, O Christ, and we praise you because, by your Holy Cross, you have redeemed the world!
Mr. Terry Cochran
President
Mission
Our Mission is to provide the highest quality academic program where each student develops spiritually, intellectually and socially. Rooted in the message of Jesus Christ and in the Catholic tradition, we strive to prepare our students to live a faith-filled life.
Purpose
Catholic faith formation is the hallmark of Holy Cross Academy. Students not only learn about their faith, but also practice it with daily prayer, weekly liturgies, sacramental preparation, retreats, and service opportunities. Faith is not just something that our students learn about or do, it is woven into the daily life of the Holy Cross Academy student.
Quality
At HCA students receive an individualized approach to learning that includes:
Curriculum Based Grading, which measures a student's ability to master specific skills.
A 1:1 Chromebook program using Google Classroom.
Guided reading and IXL programs which tailor reading, language arts and math instruction to each student's ability.
A middle school program that emphasizes high school preparedness through a differentiated curricular program and student-centered learning.
Dynamic Community
At Holy Cross Academy your son or daughter will grow religiously, academically and personally. We take pride in our extensive co-curricular program and unique middle school elective program. Both of these programs recognize that essential parts of the elementary school experience should create opportunities for students to grow emotionally, socially and physically, as well as academically and religiously.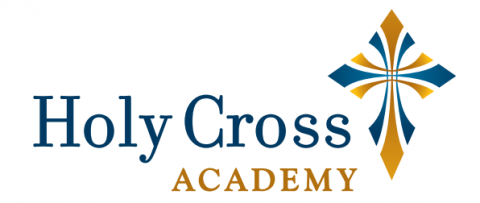 Statistics
Holy Cross Academy brings together five different parish communities to create a more tailored learning environment at each of its four campuses.
Catechesis of the Good Shepherd program utilized at the Early Childhood Center
Middle School forms independent thinkers and readers while allowing the students to explore their interests in 40-plus electives.
8874 Pardee Road
St. Louis, MO 63123
United States