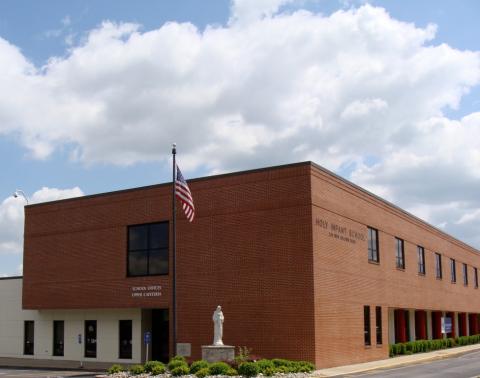 It is my pleasure to welcome you to Holy Infant Catholic School. I hope our website provides you with the information you seek, an understanding of our mission, and a snapshot of our daily activities. Our motto, "Educating for Life's Journey," and our core values (Teaching Minds, Touching Hearts, Training Leaders, Treasuring Tradition, and Transforming Lives) reflect the comprehensive education we endeavor to provide your child at Holy Infant. As a lifetime member of the parish and alumna of Holy Infant School, I am dedicated to serve the school community. I look forward to assisting teachers with the education, spiritual growth, and leadership of all students. Partnering with parents, we challenge students to engage in learning that will prepare them to assume their successful place in the twenty-first century. To ensure that each student has complete access to innovative tools, technology is incorporated into classroom instruction at all levels. Holy Infant Catholic School is a welcoming place where each family is valued and respected. I am proud to be a member and leader of this school community. We welcome you as "companions on the journey." We ask for God's blessing as we continue our tradition of excellence in preparing our youth for the journey of a lifetime.
Mrs. Becky McQuaide
Principal
Mission
Holy Infant Catholic School, building on a foundation of academic excellence, in partnership with parents and the parish community, strives to teach as Jesus did - in faith, with love and respect, helping each child to achieve his or her full spiritual and academic potential.
Purpose
We are committed to the development of the whole person in an atmosphere of faith, love and respect. We believe that our purpose is to teach children the Christian message and to imitate Christ's life: Be it known to all who enter here that Christ is the reason for this school, The unseen, but ever-present teacher in its classes, the model of its faculty, the inspiration of its students.
Quality
We endeavor to instill an appreciation of fine arts, respect for individual differences, and an awareness of cultural diversity with a commitment to social justice. Each child's uniqueness is recognized and nurtured through different teaching styles and a diversified curriculum. Academic success is a priority for students at all levels. Our aim is to prepare children to meet future educational challenges and to function well in an ever-changing technological society.
Dynamic Community
A Beyond Sunday grant enabled us to create an Innovation Lab this year. STREAM activities provide a wonderful opportunity for integrated learning, hands-on discovery, and adaptations to ensure lessons reach students of all levels of ability. The I-Lab has brought a whole new dimension to how we engage students. Highly integrated technology (SmartBoards, iPads, and Google ChromeBooks) is found in all classrooms, Pre-K through 8th Grade.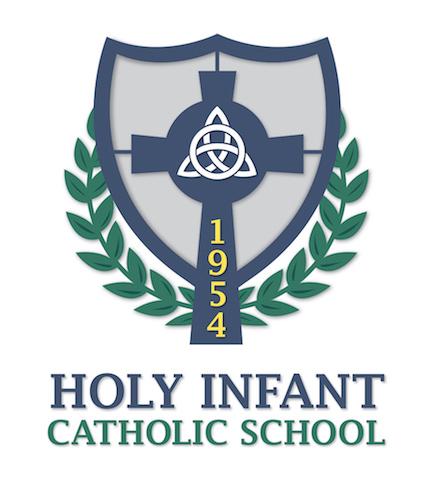 Statistics
For the past 60 years, our school was blessed with the Irish Sisters of Mercy; who established our rich cultural heritage and mission to serve God's people through education.
105 of our students have parents and/or grandparents that are Holy Infant Alumni.
We have a 14:1 student/teacher ratio.
100% of our homerooms and 99% of our Specials classrooms, have an interactive Mimio or SmartBoard.
Grades 6, 7, and 8 are all 1:1 classrooms using Google ChromeBooks
248 New Ballwin Road
Ballwin, MO 63021
United States