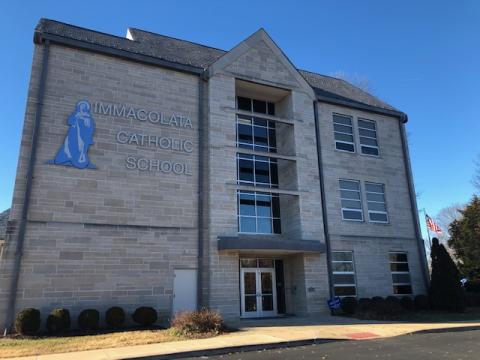 We appreciate your interest in Immacolata Catholic School. We promise, through the experience of an Immacolata education, your child will receive a foundation in faith, intellect, and virtue for life. We take an incremental approach in the building of an academic foundation for our students. Our goal is that by the end of eighth grade, having increased the level of expectation and mastery at each level, our students will grow and reach the potential of their God-given abilities. With a moral and academic base now in place, they are prepared to go on to the high school of their choice and to flourish in their next and succeeding levels of education. Immacolata School is a caring, dynamic community with a legacy of providing an excellent Catholic education for seventy years. Immacolata is truly blessed with a commitment by our teachers, school families and parishioners to provide support and create a great Catholic educational environment for all of our students. Kindness and encouragement are the values that guide us in all our interactions. A clear expectation of achievement is evident in all areas of instruction; yet, we continually monitor to ensure that our school environment be caring and pressure-free. By always striving to become a large "Immacolata family," we create a learning environment conducive to growth in character and learning. I would love the opportunity to share more with you about our school at any time.
Mr. Tom Havrilka
Principal
Mission
Guided by our Catholic faith, we enable children to reach their full intellectual potential and learn to lead a life of virtue in the spirit of Christ. We join with, and continue, the work of parents in fulfilling the teaching mission of the Catholic Church. In guiding our students to hear and live the Good News of the Gospels, Immacolata strives to create a faith community whereby the children become caring and productive members of society. In recognizing that each child is unique, we endeavor to provide every student the opportunity to grow toward his or her potential.
Purpose
Our Catholic faith is central to everything we do. We have a duty to ensure that we teach and exemplify what God asks of each of us—to love and serve Him and one another. As a community, we help our students to deepen their relationship with God. We instill in students a confidence in their abilities, with an understanding of the need to share their gifts with others.
Quality
A traditional Catholic liberal arts education stresses the formation of a curious and critical thinker with broad interests and capabilities. Immacolata offers a curriculum stressing religion, reading, mathematics, STEM and the strong development of spelling, grammar and writing, in addition to the appreciation of art and literature. As students progress through foundational material in early grades through the upper grades, we promote an application to real world skills and understanding.
Dynamic Community
Academics are supported through extracurricular activities led by parent and staff including band, Lego robotics, math fact scholars, chess club, Equations math competition, school newspaper and a variety of sports. Within the school day, our learning consultants partner with teachers to meet the diverse needs of our learning community. Our educational programming is designed to enhance and compliment the education level while challenging each child to reach their fullest potential.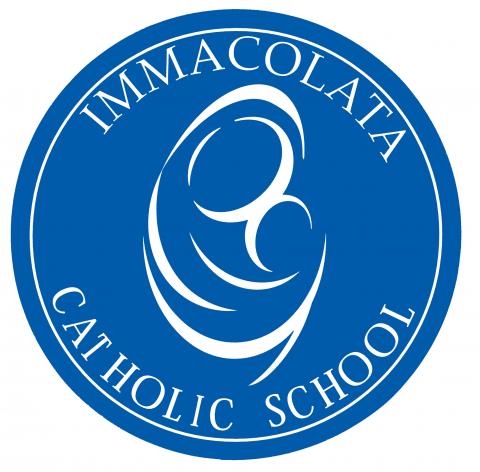 Statistics
15 to 1 teacher: student ratio
46% of all staff members already have or will soon be completing an advanced degree
One-to-one Chromebooks for all students in grades 5-8
Student community service groups at all age levels K-8
8-10 extracurriculars offered per year and 7 different sports for grades K-8
Grade level and multi-grade faith families promote strong relationships and leadership opportunities among students in grades K-8
8910 Clayton Road
Richmond Heights, MO 63117
United States