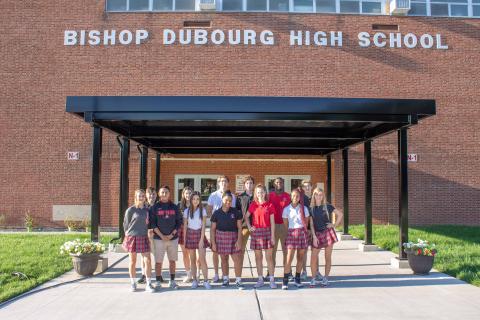 Today, we simply refer to all who participate in our mission as "The DB Family." The DB Family truly lives our motto, "Faith in Christ…Service to Others." Our students devote many hours of service each year to help those in need. We are, and must continue to be, a loving and caring community to one another and our world. In the words of Jesus, "I have not come to be served, but to serve."
Cavalier Coed Proud
Life is coed, and so are we. Young women and men must learn to interact respectfully with one another. Having these experiences in high school empowers them to interact appropriately in mixed-gender settings now and in the future.
Cavalier Diversity Proud
The world is diverse, and so are we. Our students come from 46 different zip codes and 72 grade schools. We are 33% African-American, Hispanic, Asian, or biracial. We are 72% Catholic and 28% from other faiths. Our students come with different learning abilities and styles, and we strive to meet the academic needs of each individual. Our students also come from various socioeconomic backgrounds. Approximately 65% receive some sort of tuition assistance. We embrace our diversity, recognizing that our different gifts and perspectives allow us to serve more fully as the Body of Christ.
Dr. Monica Freese
Principal
Mission
Inspired by Christ, Bishop DuBourg High School educates a diverse coeducational community, enables young people to reach their full potential, and develops leaders in faith and service, through Catholic values and academic excellence.
Purpose
Bishop DuBourg's motto is "Faith in Christ…Service to Others." The students live this philosophy both inside and outside the school's walls. All students must complete 150 hours of service in school and the community before graduating, and each class participates in at least one retreat or day of prayer during the school year.
Quality
Bishop DuBourg offers a comprehensive college prep curriculum designed to meet the varying academic needs and interests of all our students. For students with diagnosed learning differences, we have a Learning Consultant on staff. The Academy of Advanced Studies offers students a rigorous academic program that includes honors coursework and additional summer enrichment, and we offer 56 possible advanced college credits.
Dynamic Community
At Bishop DuBourg, students enjoy a 10:1 student-teacher ratio, allowing them to make connections and get individualized attention. The curriculum is enhanced with 1:1 Microsoft Surface Pro tablets to create challenging and individualized study to meet the varying academic needs and interests of all students. With a variety of clubs and competitive athletic teams and an outstanding fine arts program, students are afforded ample opportunities to grow as students and leaders.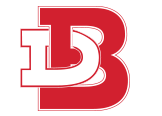 Statistics
11:1 Student:Teacher Ratio
70% of faculty hold advanced degrees
Microsoft Surface Pro Tablet for each student
56 advanced college credits offered
Students come from 72 different grade schools
5850 Eichelberger Street
St. Louis, MO 63109
United States