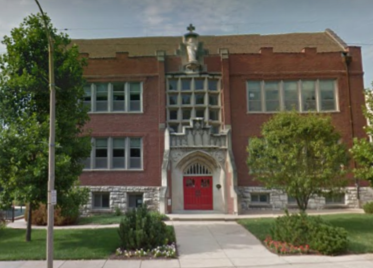 Mission
Holy Redeemer School instills the virtues of Jesus Christ and achieves academic excellence through innovative instructional methods.
Purpose
Holy Redeemer School seeks to live out and pass on the virtues of Jesus Christ in the context of academic excellence. We recognize that parents are the primary educators of their children, so with Jesus as our teacher and example, we form a partnership among families, faculty, pastor and parish in which students are guided toward a productive, mature, Christ centered adulthood. Compassion, responsibility, and mutual respect are considered essential, as is an active and growing sacramental life, true to the Gospel.
In a safe and secure environment, we nurture each child's unique qualities and abilities, encouraging and guiding them to fulfill their God-given potential. Academic excellence, citizenship and service to others are the main focus of our educational experience.
Maintaining our Catholic identity, we celebrate diversity and ecumenism. Knowing our limitations, we promote reconciliation and forgiveness. All is done knowing Christ is our Redeemer.
Quality
School classes are clustered into Lower Primary (PK-3), Upper Primary (4-5), and Middle School (6-8). Specilized weekly instruction in art, computing, music, Spanish, physical education and library begin in Pre-Kindergarten.
Statistics
99% of students attend their high schools of choice
Afterschool enrichment activities include Instrumental Ensemble, Glee Club, Bellarmine Speech League, Math League, Girl and Boy Scouts, STREAM Club, Bricks 4 Kidz, Chess Club, and Enrichment Art Classes
Students attend Mass 1-2x/week, school day begins and ends with prayer, and Grace is observed before lunch.
341 E. Lockwood Avenue
Webster Groves, MO 63119
United States