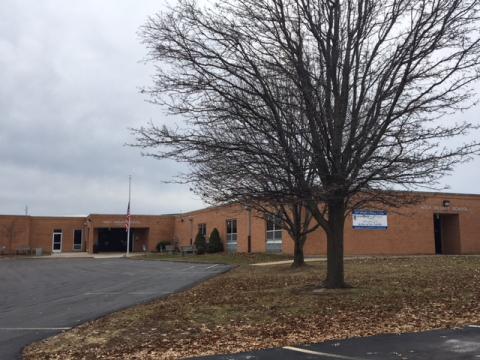 As principal of Holy Rosary School, it is an honor and privilege to serve the Catholic community in Warrenton. The generosity of the parish and school families is a true blessing as they have celebrated over 150 years of faith, love and tradition. The staff and faculty at Holy Rosary School are dedicated to providing the students with a high-quality education in a faith-filled environment. Academically, this means re-evaluation and updating curriculum regularly, practicing best teaching strategies, and providing instruction that is differentiated to meet the needs of each individual student. Programs like Accelerated Reader, Saxon Phonics and Wordly Wise, are just a few examples of what we use in striving for excellence. Spiritually, it means we work to build community based on Gospel Values. With parents, we are partners in teaching the children to live by virtue and build the Kingdom of God in or school. We are led by the Holy Spirit and are blessed to share the Good News throughout each day. As we prepare for sacraments and participate in service projects, every child discovers his or her unique gifts and talents. Some talents are displayed in Art class, PE, Technology class, or when students join the Grade School or Middle School Choir, Dance Club, Cheerleading, Basketball, Volleyball, or participate in programs like Read Right and Run. Holy Rosary is "Unified with Pride". Our goal is to #LiveLoveGod as we lead one another to Heaven.
Mrs. Mary Wooley
Principal
Mission
Students will receive a strong academic education in a Catholic, Christian environment that meets their individual needs and talents, challenging them so that they develop to their full potential.
Purpose
Holy Rosary students:
• Attend Mass twice a week
• Participate in celebrating Mass; reading, leading Prayers of the Faithful, bringing up gifts and singing
• Pray every day; morning, lunch and after school; always bringing to mind that Jesus is with us
• Have prayer circles in their classrooms each week (We are a VBRD - Virtue-based Restorative Discipline - school)
• Participate in monthly service projects to help those in the community, and around the world, in need of aid
Quality
• Updated curriculum
• Offer programs such as: Saxon Phonics, Wordly Wise, AR Reading, iXL Math
• Dual touch Smartboards in every room
• Google Classrooms w/use of Chromebooks for students
• Technology class/lab each week
• 16:1 student/teacher ratio
• Preschool with flex-days
• Differentiated Instruction
• Resource and Special Education Teacher on-site
• Cooperate with school district Gifted program
• Accredited in the State of Missouri
Dynamic Community
Holy Rosary is a family. Our students are part of school families we call "Prides." By working, praying, helping one another grow in virtue, and serving others in our community, we grow in our faith. Students learn to be leaders and extraordinary citizens. Every teacher knows every child; the mission is for every child to know they are loved and cared for, and we are here to help them achieve their goals.
Statistics
16:1 student/teacher ratio
Growing school - enrollment has increased every year for 5 consecutive years
Dual Smartboards in every classroom
Chromebooks available for all students w/chrome carts
716 E. Booneslick Road
Warrenton, MO 63383
United States