Blessings to you and your family! Thank you for your interest in Immaculate Conception of Dardenne Catholic School. As a Catholic community seeking to promote faith and virtue, we are committed to providing an excellent and inclusive academic experience that strengthens a child's intellect and values. Our qualified and compassionate teachers provide a rigorous and individualized education, meeting the needs of every child. Immaculate Conception has amazing resources to meet your child's needs and we are honored to have the opportunity to do so. If you would like to know more, please come visit us. I am happy to meet with you and answer questions about our faith-centered education.
Mission
The mission of Immaculate Conception of Dardenne School is empowering students, through love and virtue, to develop their Catholic faith, their intellect, and a community of one Spirit in Christ Jesus.
Purpose
Our students develop a heart and mind for God by having Jesus Christ and the Eucharist as our spiritual center. We are blessed to participate in daily prayer and weekly Mass. Our Coordinator of Religious Education has created consistent opportunities for reconciliation and Eucharistic Adoration. As a school, we look forward to participation in two "Day of Faith" celebrations throughout the year, as well as Catholic Schools Week.
Quality
Highlights of a visit to ICD classrooms would be our degreed and certified teachers, rigorous academic standards, and a curriculum designed to prepare children for the challenges ahead in high school and beyond. We have a full time resource department offering enhanced curriculum and an inclusive environment, serving all students. Our 11 to 1 student to teacher ratio affords us the opportunity to educate the whole child.
Dynamic Community
Because we operate within our parish community, ICD is so much more than an educational facility. Our staff and our current parents offer tremendous support to new families. The Home and School Organization goes above and beyond to make connections between our families and our school with a wide variety of opportunities to get involved. This engaging, positive environment nurtures our "community of one Spirit in Christ Jesus".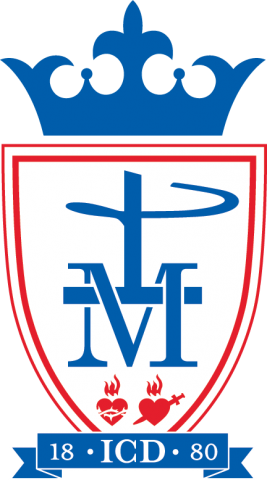 Statistics
Our tuition is as low as $13.00 per day!
85% of ICD graduates choose Catholic high schools.
We have an 11:1 student to instructor ratio.
We have over $100,000 in tuition assistance and scholarships awarded annually.
We have a 1:1 student to Chromebook ratio in Grades 5- 8.
2089 Hanley Road
Dardenne Prairie, MO 63368
United States