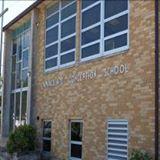 Ms. Shelly Jensen
Principal
Mission
We, as members of Immaculate Conception Catholic School, are enriched by tradition, rooted in the teachings of Jesus Christ, and are a community of believers. We are growing together in faith, love, and knowledge of Christ, service to God, our church, our community, and continually attempt to reach out globally in service to others. We strive to provide a Christian environment that is safe and secure; where students may growth spiritually, physically, emotionally, and intellectually; where parents are encouraged in their role as a child's first teacher; where children are provided the opportunity to utilize their gifts and talents to glorify the Lord; and where students are empowered to reach their full academic potential.
Purpose
The Catholic identity of Immaculate Conception School is clearly represented by our school motto of "Respect, Responsibility, Reverence." These gospel values are represented daily by the words and actions of administration, faculty, and students.
Quality
According to a parent survey, 93% strongly agree and agree with the statement "The school provides a challenging, comprehensive, and relevant curriculum for the students." When recommending high school classes for eighth grade students, many students are recommended for AP and/or honors classes. This demonstrates that the curriculum is comprehensive and relevant.
Dynamic Community
Immaculate Conception promotes service projects that are linked to our Christian values in numerous ways. These projects are all tied to our study of the Colossians Virtues. These service projects help our students to serve their community and experience compassion for the suffering of others.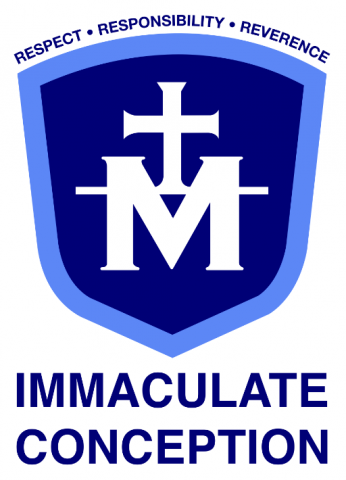 Statistics
Adopt a Seminarian Program – our classes adopt all the seminarians from the Archdiocese of St. Louis
Buddy program for students in grades preschool through grade 1
Service oriented school - all classes have a service project or agency to support
Promote and recognize positive choices
Studen/teacher ratio is 20/1
6 West State Street
Union, MO 63084
United States