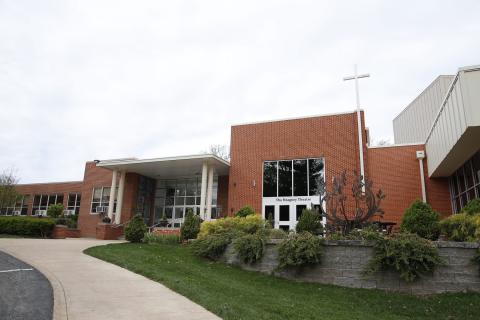 Located in the heart of Webster Groves, you'll find the unique experience that is Nerinx Hall High School. Nerinx is more than a college-preparatory school. We are an enriching Catholic education that shapes, and is shaped, by our extraordinary students. We are guided by the Loretto values of faith, community, justice and respect. We challenge our students to know themselves and their world, to believe wholeheartedly that diversity enriches and trust empowers, and to answer the call to deliberate Christian action. In answering that challenge, our students become independent thinkers united by strong convictions, as enthusiastic about the questions as they are about the answers. In this community of learners, students develop a respect for differences of opinion, discover how to best articulate their own views, and believe in each other's potential. Our students engage in experiences to help them develop self-assurance, creativity, and balance in a constantly changing world. Our faculty believe education should be thought-provoking and inspiring. The opinions and viewpoints of students are valued and encouraged in every classroom. In four years, Nerinx students become independent thinkers who are passionate about sharing their talents and voices with the world. They're self-assured and find strength in their faith and each other. They learn, laugh, and form friendships that last far beyond graduation.
Molly Grumich, Ed.D.
Principal
Mission
Founded in 1924, Nerinx Hall is an independent, Catholic, college-preparatory school for young women in the Loretto charism of loving service. The mission of Nerinx Hall is to cultivate empowered women who pursue academic excellence within a diverse community, forge a path towards social justice, and grow in knowledge of themselves and their world.
Purpose
Nerinx Hall challenges each young woman to responsible Christian leadership in the world. Our Loretto core values of Faith, Community, Justice, and Respect are the foundation of all we do. Our all-school masses and prayer services are planned by students in cooperation with Campus Ministry. Our retreats are a gift of time where students can share, reflect and grow in their relationship with their classmates and God.
Quality
Our students develop the skills and knowledge needed for success in college and beyond. They're encouraged to challenge themselves with Honors, AP and college credit courses and to explore their own interests with 130+ electives. Our classrooms are catalysts for dialogue and conversation where students learn by sharing their ideas and listening to others. They graduate with a passion for sharing their talents with the world.
Dynamic Community
We welcome our freshmen with a fun-filled, comprehensive orientation program, Nerinx 101. This program, coupled with our advisory program that includes "families" with students from each grade level, creates a welcoming environment into our community. Nerinx also boasts a plethora of dynamic opportunities for student growth outside of the classroom, including travel opportunities in the U.S. and abroad, STEM competitions, showcase student talents in the arts, and 40+ clubs.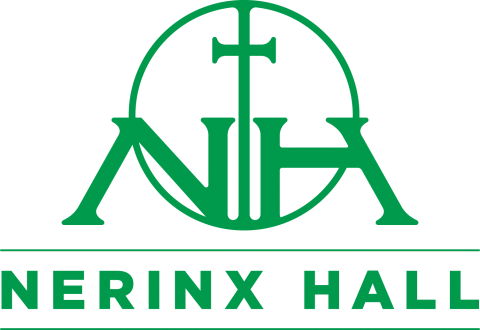 Statistics
More than 250 leadership positions
32 ACT Average for Merit Scholars
Apple School of Distinction
530 East Lockwood Avenue
St. Louis, MO 63119
United States