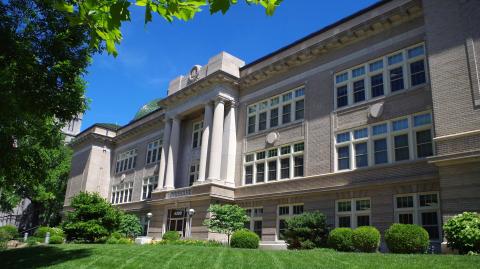 At Rosati-Kain High School, our students are inspired to grow in knowledge, to embrace diversity, to courageously right injustices, to maintain integrity, to act compassionately and to reflect. We implement college preparatory curriculum, instruction and assessment for each student regardless of her learning style or potential. Sensitivity to global cultures, a mastery of communication skills and concern for social justice is emphasized throughout the curriculum which not only plays a role in the formation of the entire student, but more significantly equips her for success in whatever she pursues.
Learning at Rosati-Kain occurs as a result of the efforts of quality teachers committed to their students. State-of-the-art facilities, class size and advancements in technology supplement our distinguished faculty. As experienced educators, our faculty cultivates a passion for learning, problem solving and research.
Our graduates thrive on being able to critically think, analyze and apply complex concepts, which give meaning to their lives. We understand that they will persevere when they encounter challenges and that their successes related to advancements in technology, research, science, and medicine will be used for the betterment of all.
For more than 100 years, we have been educating young women. Founded by the School Sisters of Notre Dame and the Sisters of St. Joseph of Carondelet, Rosati-Kain has generations of alumnae who continue to live out our core values of caritas, scientia, humilitas, and virtus. Our prized location in the vibrant Central West End, where one finds people enjoying galleries, boutiques and sidewalk cafés, provides us with enriching cultural and social experiences.
We look forward to meeting you soon!
Ms. Lauren Lester
Principal
Mission
Through a vibrant Catholic education, we cultivate the individuality, faith, talent, and aspirations of young women who will lead and serve the world.
Purpose
At the heart of Rosati-Kain are four charisms given by our founding orders, the CSJs and the SSNDs. These shared values fare what sets us apart. Our religious education program prepares students to accept responsibility for their mission of living the Gospel, nurtures in students the ability to make moral decisions, and fosters in students the desire to embrace diversity in all things.
Quality
As a college preparatory school, Rosati-Kain readies students for success at the university level and beyond. Our academic programs and activities stimulate students' critical thinking, creativity, and intellectual curiosity. Rosati-Kain is committed to providing dynamic learning opportunities. Students are challenged with 26 Advanced College, 1818, and Advanced Placement courses, state-of-the-art laboratory facilities, and an extended campus that includes the magnificent Cathedral Basilica of St. Louis and the beautiful Forest Park.
Dynamic Community
At Rosati-Kain, our school community is truly a family, and our top priority is each young woman who enters our halls. From the moment you first visit R-K, you will immediately notice that there is something special here – the love, the warmth, and the genuine care. This is the Rosati-Kain sisterhood.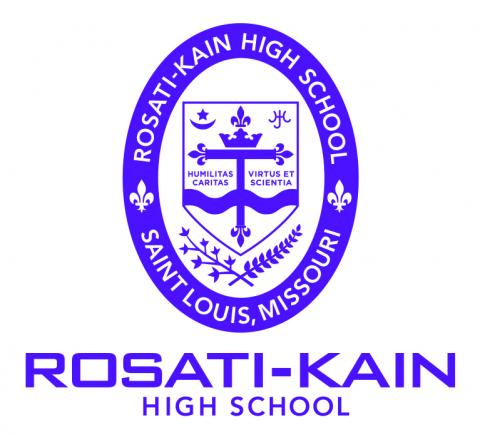 Statistics
Student population from 100+ partner schools and 70+ zip codes
26 AP/ACC credit courses available
Inclusive tuition includes 1:1 technology, books, retreat fees, lab fees, and art supplies
35+ clubs and organizations to join and 12 sports
900+ cookies baked each month
4389 Lindell Boulevard
St. Louis, MO 63108
United States