Thank for your interest in our wonderful school. We are excited to invite you to experience all we have to offer. At Sacred Heart Parish, we hold our school in high regard. Our parishioners actively support the school both prayerfully and financially. We recognize that our children are the future of our Catholic Church and community. We value tremendously the opportunity to partner with our parents in the Catholic faith and educational formation of their children. Our school is one of our parish's most important ministries. We value deeply the relationship we form with parents as we work with them to help foster a deep love of Our Lord Jesus Christ and His church. I am inspired by how our teachers bring this to fruition as they weave faith formation into all aspects of our school's program. The faculty and staff of our school are exceptionally committed professionals, who seek each day to provide the highest quality instruction to the children, while also nurturing in them values in harmony with the Sacred Heart of Jesus. Our teachers regularly engage in high quality professional development in order to remain current in their field, and they are continually looking for new and creative ways to share our curriculum with our students. I encourage you to come and take a tour of our school. Encountering our community is the best way to truly get to know us and come to see all that we have to offer. We would consider it an honor to partner with you in helping your child "Learn to Love and Love to Learn".
Mrs. Fran Hanson
Principal
Mission
Sacred Heart Educational Programs will make and form Missionary Disciples of Jesus Christ by ensuring our students encounter the Living God in Jesus Christ every day.
Purpose
Our community celebrates the Eucharist twice a week and we value the opportunity to share the richness of the Church's traditions with our students. We have special prayer services, each day concludes with school-wide prayer, and we regularly share the stories of the saints. We also engage in numerous outreach efforts focused on offering support to those in our surrounding community as well as the world at large.
Quality
Our core curriculum includes Religion, Language Arts, Math, Science, Social Studies, and Spelling/Vocabulary. Students have Music, Art, Physical Education, and Computer classes taught by subject area specialists. We have an active I4 Lab where students engage in STREAM activities focused on Inspiring them to Imagine, Innovate, and Invent. In Middle School, our core curriculum is enhanced through student participation in our Academic Lab and Elective Programs.
Dynamic Community
We are a community dedicated to ensuring each of our students knows academic success. We strive to foster relationships with our families as we believe this is the foundation upon which our students achieve all that God has planned for them. We consistently have 100% of our students accepted into the secondary school of their choice and our alums share that they were well-prepared for high school.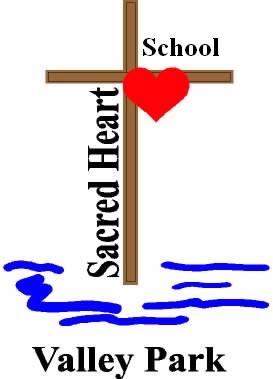 Statistics
100% Acceptance into High School of Choice
100% of our Faculty is Certified Educators
16:1 Student to Teacher Ratio
100% of our students have access to educational technology
1st Place Team for Robot Perforance at the 2018 Eastern Missour Chaptionship
3rd Place Team for Best Overall Project at the 2018 International Razorback Invitational
12 Ann Avenue
Valley Park, MO 63088
United States