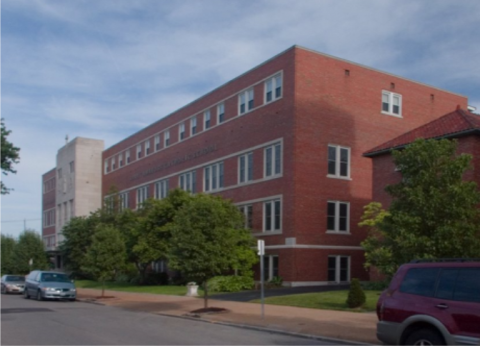 St. Ambrose is a leading and forward-thinking Catholic grade school which prepares students for the future in an inclusive environment that offers a foundation of faith and academic excellence. Our certified and dedicated staff will nurture and challenge St. Ambrose students to play an active role in their education, family and community.
Mission
The purpose of elementary school is to establish healthy attitudes and abilities that pay off in high school and beyond. We promote self-discipline and foster a positive self-image as a method to establish a foundation for success. Every student comes to St. Ambrose with different skills and talents. Our commitment is to develop those abilities in accordance with their potential. Our Christian faith and our dedication to serving others will instill a healthy respect for all cultures and religions while empowering students to act in accordance with Christian values as contributing participants of their civic and faith communities.
Purpose
We prepare every student for success, not only in a challenging high school setting, but also as global citizens and faithful Christians in the 21st Century.
Quality
What makes St. Ambrose one of the best schools in St. Louis? We develop lifelong learners that are active leaders in their faith, family, and community. St. Ambrose offers an education focused on academic, personal and spiritual growth for grades PK-8. Our certified and dedicated staff nurture and challenge students to achieve their potential through academic rigor and self-discipline.
Dynamic Community
Even as our sphere of students has expanded to include children from all over the Metro area, we have maintained our dedication to providing the best education experience in accordance with our Christian values. We pride ourselves in combining the best new methods with the best of tradition to create a truly unique environment that prepares our students to be future leaders.
Statistics
Cutting edge STEM Lab and robotics program
Penthouse Program offers inclusion and gifted programs
All teachers carry a degree related to their educational specialty (including degrees in art and music as well as specialized Master's degrees).
5110 Wilson Avenue
St. Louis, MO 63110
United States