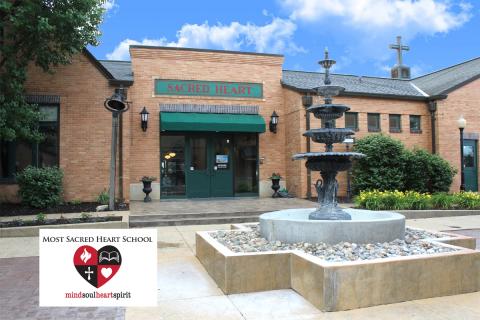 Hello!
Since 1948, Most Sacred Heart Parish has operated a parochial school to pass on the Faith to the children of the Parish. This transfer of the Faith from one generation to the next is one of the goals given to the Catholic Church by Christ Himself.
Most Sacred Heart Catholic School is committed to our core values: We Nourish the Soul, Embrace the Spirit, Inspire the Mind, and Open the Heart, thereby Celebrating the Most in Each Child.
Besides providing religious education, sacramental preparation, liturgical experience and apostolic and charitable opportunities, Most Sacred Heart School is a Blue Ribbon Accredited elementary school which provides an excellent 21st Century education in a Catholic atmosphere. Most Sacred Heart School is fully accredited with the Missouri Nonpublic School Accrediting Association and is a member of the National Federation of Nonpublic School State Accrediting Associations.  Our dedicated and well-trained faculty is ably led by Monica Wilson, principal. All teachers hold a Bachelors Degree as well as a Missouri State Teaching Certificate. Many of our teachers hold a Masters Degree and are Paul VI certified.
From pre-school to 8th grade, our students excel. Not only does Most Sacred Heart School have a low student/teacher ratio, we offer a Comprehensive Core Curriculum. We also enrich our students with Spanish, Music, Art, PE, Family Life and Advanced Technology. Students throughout the school have access to one-to-one chrome books.  We also work closely with the Rockwood School District for students needing special resources.
Please call 636-938-4602 for a tour.
Elizabeth Hayes
Principal
Mission
Most Sacred Heart Catholic School is committed to: -developing dedicated followers of Christ within the Catholic Church. -providing quality education from early childhood through 8th grade. -promoting responsible citizens of a diverse global community. -celebrating individual talents. Core Values From this Mission Statement we at Most Sacred Heart Catholic School derive our core values. We celebrate the Most in Each Child. We Nourish the Soul, Embrace the Spirit, Inspire the Mind, Open the Heart, thereby celebrating the Most in Each Child.
Purpose
Most Sacred Heart School is dedicated to promoting and supporting the fourfold mission of Catholic Education: Message of Jesus, Life in Community, Worship with One Another, and Service to Others. We teach the Good news of the Gospel and strive to prepare our students to love and proclaim the Good News of Christ. We have a quality academic program: strong, diverse, innovative, and integrates faith into all areas.
Quality
We use technology at every level. Kindergarten through 3rd grades use iPad minis within their daily schedules and desktop computers with keyboarding weekly. 4th through 8th grades are one-to-one iPad environments to produce projects, presentations, videos, to practice math facts and to create review games. Enrichment is a theme and project-based learning opportunity that allows our students to explore topics that are typically not covered in the traditional curriculum.
Dynamic Community
At Most Sacred Heart students are grouped in school families and gather monthly to participate in activities that promote collaboration, service, fun, and virtuous living. Students are also encouraged to participate in extra-curricular activities that develop the mind, heart, spirit and soul.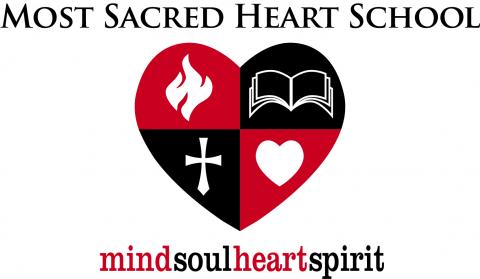 Statistics
16 to 1 student teacher ratio
100% acceptance into Catholic High School of choice
1 to 1 iPads in grades 4 through 8
97% of parents agree or strongly agree: Most Sacred Heart School is providing an atmosphere in which Christian values and attitudes are emphasized and practiced
350 E. 4th Street
Eureka, MO 63025
United States