Mrs. Jessica Ponder
Principal
Mission
Our mission at Sacred Heart Preschool is to foster and enhance students' academic, personal and spiritual growth. We provide a safe, engaging learning environment that supports family and faith.
Purpose
The philosophy of Sacred Heart Preschool is that each child is a creative individual with a unique learning style, and the role of the school is to foster respect and support for the child in the context of community. We establish and maintain a loving Christian environment, fostering children's understanding of God's love and the teachings of Jesus Christ. Students subsequently discover the joy of learning and demonstrate a positive attitude toward lifelong moral and social growth. Children develop the self-confidence, imagination and skills necessary for success.
Quality
We offer
Full and half-day programs.
A tradition of excellence since 1964
Creative and active learning experiences with events that have become Sacred Heart traditions
Participation in charity and community service
On-site before and after care program
Daily hot lunch offered through the elementary school
Outdoor classroom and playground partially funded by grants from the Missouri Department of Conservation and the River's Bend Association for the Education of the Young Child
Dynamic Community
Sacred Heart Little School, Prekindergarten and Lucky Ducks Preschool offer quality, Christ-centered learning in a friendly, loving environment. Our programs are structured, highly academic and open to people of all faiths.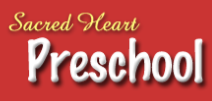 751 N. Jefferson Street
Florissant, MO 63031
United States