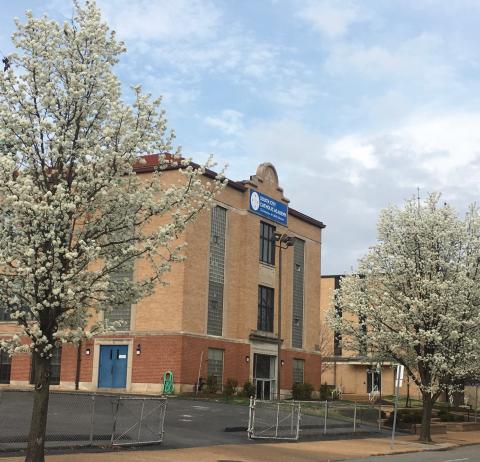 South City Catholic Academy is a diverse Junior Kindergarten through Grade 8 Catholic school located in South City. Known as SCCA, we are a partnership model with support for the school formed between St. Joan of Arc, Our Lady of Sorrows, and the Archdiocese of St. Louis. While many of our students come from the parish communities mentioned above, we welcome children from 12 different parishes that represent our student community. We opened our doors in 2017 with a dynamic and charismatic team of educators. Their initiative, passion, and drive showcase the synergy of our new school and team.
SCCA shines as a strong, faith-centered school with committed families, deeply rooted in their desires for Catholic education. We stand on three pillars: Catholic Identity, Curriculum, and Community. SCCA promises to inspire students as they prepare for the next stage of their education in our modern world. Through age-appropriate discoveries, we provide a positive environment for our children to take academic risks and guide their individual faith journeys.
We encourage you to schedule a tour, offered by our Student Ambassadors. What better stakeholders to hear from than those who fill our classrooms each day?  We encourage families to be connected with our School Community Association that host community building, parent support, and fundraising opportunities for the school!
Welcome!
Mrs. Laura Hirschman
Principal
Mission
A renaissance in Catholic education, South City Catholic Academy is passionate about providing a diverse environment where students are encouraged to live out the Gospel, work for justice, and serve all of God's people. Our advanced educational practices prepare students as the next generation of learners. South City Catholic Academy is a faith-filled community where Christ is the center and the heart of all we do.
Purpose
South City Catholic Academy gently enriches the spiritual growth of our school community through Sacrament, meaningful prayer and worship, and through the teachings of Jesus Christ and each unique, grade level Charism. Our Director of Faith Formation and Liturgy collaborates and partners with team members to provide opportunities for students to develop a strong, spiritual, inner strength as they continue their journey toward love of God, self, and one another.
Quality
Faith-filled problem-solvers engage in learning opportunities that unite Archdiocesan, state and 21st century standards and skills. Growth mindset and next generation practices replace the traditional in our classrooms. Students are guided to experiment and discover the joy in collaboration, as well as thinking critically and creatively. Connecting curriculum design to instructional practices, we have a unique blend of relevancy, rigor, and faith-based opportunities for students.
Dynamic Community
SCCA welcomes you to an energetic and refreshing community that builds on the richness of our faith and academics. Our dynamic team collaborates and creates engaging learning opportunities for students. SCCA has 5 instructional specialists and aides to support varied learners. Advisory, flexible grouping, multi-age learning groups, English Tutoring Project, Title I, Enrichment Electives, STEM, Design Challenges, Clavius Project, Bellarmine Speech Team, Chess, and Art are among our many programs.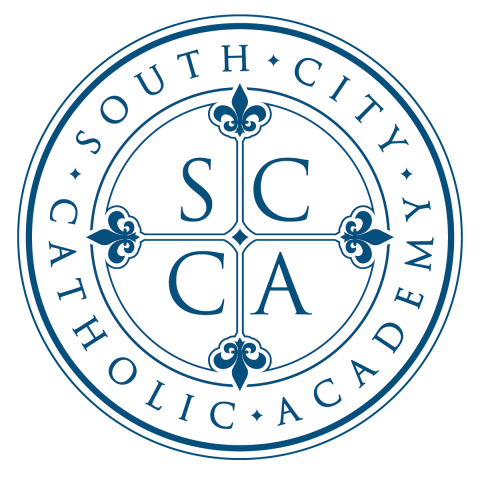 Statistics
100% of Grade 8 students accepted to first-choice high schools
45% of students receive scholarships
76% of upper grade students participate in leadership ministries and opportunities
5821 Pernod Avenue
St. Louis, MO 63139
United States