Dear Visitor,
Thank you for your interest in St. Joseph School! We enjoy many blessings at our school, including a vibrant community of about 1,000 students and the presence of four Dominican Sisters. We have a beautiful facility and a joyful, faith-filled faculty. If you are planning to live in the growing area of Cottleville, please visit our website to learn more and schedule a tour. May God bless you and your family.
Sister Kateri Rose, O.P.
Principal
Mission
LIVING THE TRUTH IN LOVE St. Joseph School is a parochial school of the Archdiocese of St. Louis, faithful to Magisterium of the Roman Catholic Church, dedicated to serving children and families by providing a Christ-centered learning environment where children grow in faith, truth and love.
Purpose
We invite our students to a closer relationship with Jesus through weekly school Mass, monthly Eucharistic Adoration, prayers throughout the day, and the Presence of Jesus in our school chapel. Our grades PreK-3 students encounter Him through Catechesis of the Good Shepherd. All that our students learn in each academic area is founded in Christ, who said "I am the Truth".
Quality
●test scores exceed national averages ●PreK-K Learning Without Tears ●Saxon Phonics ●Excellence in Writing ●Junior Great Books ●Math in Focus/Big Ideas ●STREAM projects and STREAM Director ●Resource Department for special gifts/needs ●Smartboards, iPads, Chromebooks, 3D printer
Dynamic Community
We use Virtues in Practice to create a climate of students who aspire to be SAINTS. Along with the family elements of this program, we offer monthly Family Holy Hours and connect parents to very active groups for men and women in our parish by sponsoring separate retreats for our dads and moms- and both are packed to capacity. We know that the best way to create a dynamic future for our students is to strengthen and support their families.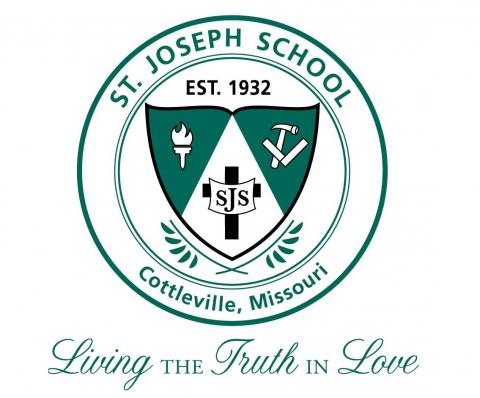 1351 Motherhead Road
Cottleville, MO 63304
United States