We are excited to witness the Archdiocese of St. Louis' educational mission come to life at St. Louis Catholic Academy. Our goal is to grow successful children through a quality, Catholic education. Our dedicated faculty is focused on meeting each child where he or she is − and working together to move them forward. As a community, we will celebrate our similarities and differences as we achieve academic success. 
Mission
Our mission is to pursue excellence within students by educating the whole child academically, spiritually, and socially through the Gospel of Christ.
Purpose
The reason we exist is to educate every student to the full potential as a child of God.
Quality
We are not only developing the unique academic potential of each child, we are changing each student's trajectory in life. 100% of SLCA students graduate and attend high school. 85% are accepted into College Prep High Schools. 99% of our alumni graduate high school.
Dynamic Community
We have a very robust aftercare program in connection with many local organizations with activities in dance, drumming, choir, robotics, basketball, tennis and more.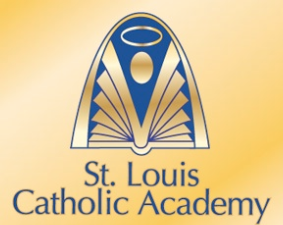 Statistics
Students are from 27 zip codes in the St. Louis metropolitan area
85% of our 6th, 7th and 8th graders are meeting or exceeding expected growth in reading.
Teacher student ration is 1:20
Thanks to the generosity of so many we will unveil brand new interactive technology for our classroom in 2019-2020
4720 Carter
St. Louis, MO 63115
United States