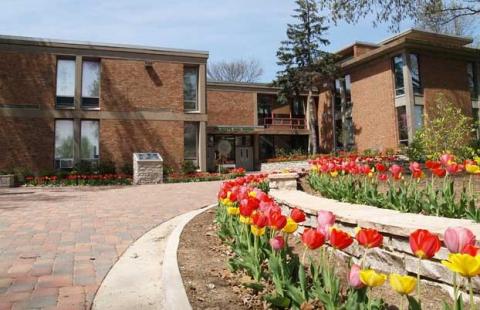 St. Mary's South Side Catholic High School is a high school formed in the Marianist tradition.  Our Core Values embrace that St. Mary's Men are: Embodied in Faith; Empowered by Excellence; Embraced as Family; Enlightened through Service & Transformed for Life.  The St. Mary's community is dedicated to developing responsible young men who are prepared to live as contributing and successful members of society while developing in them a deep sense of the goodness, self-worth, and dignity of every person.
St. Mary's has a rich tradition of academic excellence.  Since 1931 we have been preparing students for success in a variety of post-secondary endeavors.  Our curriculum is designed with a focus on the current educational research which incorporates a differentiated approach to instruction that reaches every student.  The curriculum encourages students to explore their minds and interests with choices that include 61 college credit offerings as well as a wide variety of relevant electives that are interesting and engaging while preparing students for future career interests.  
Our mission is not only fulfilled through the classroom experience, but in faith experiences, in the community, through service and participation in many athletic and extra-curricular opportunities.  These experiences promote the building of confidence, resilience, collaboration, teamwork & learning to overcome obstacles and adversity.  Building these skills through this diversity of experiences will ensure success in high school as well as transfer to our students' future life experiences. 
Mission
St. Mary's Mission is:
To help each young man discover that life as a Christian is a journey that must be rooted in God
To develop in the young man a deep sense of the goodness, self-worth and the dignity of every person
To maintain a community where all involved in the students' formation collaborate to create a climate of cooperation, respect, openness, and trust
To provide a comprehensive program of learning which challenges and motivates each student to reach his fullest potential
To instruct each young man in the Marianist spirit
Purpose
Opportunities for spiritual growth in the Catholic Marianist Tradition are intertwined in all aspects of the St. Mary's educational experience. Through prayer, sacraments and worship, we engage the school community in reflection and celebration of our relationship with God. Our four year retreat program, Dragon FIRE Service Program, religion curriculum and senior capstone project provide experiences for our students to focus on their relationship with themselves, others and God.
Quality
Our rigorous student-centered academic program prepares students for success, not only in college but for life. Our curriculum is constructed to take advantage of brain-compatible learning to help our students succeed. Coursework is designed to address the total development of our young men...physically, intellectually, emotionally, and spiritually. Course offerings include many college credit offerings along with many relevant electives including leadership, architectural design, broadcasting, and computer technology.
Dynamic Community
The welcoming nature of St. Mary's has fostered a wonderful family-like feel of our community. This has produced a rich diversity within our community. Our 1818 College Credit Program & Learning Consultant Program ensure support of students at all ability levels. Additionally, Our Leadership Program, Athletic Program, & Student Activities Programs all support the wide variety of interests of our student body.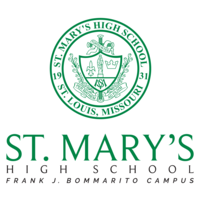 Statistics
The staff averages 14 years of teaching experience, and more than 78% have earned advanced degrees. Our teachers have been featured in books and have won numerous awards.
48% of the student body are minority students, the highest percent of all-male private schools. Students come from over 70 different elementary schools including Catholic, Lutheran, Private and Public schools and from over 30 different zip codes.
13:1 Student to Faculty Ratio
Innovative 4-year student leadership program
61 college credit hours are available through St. Louis University, Fontbonne University, and St. Louis Community College.
$9,800 annual or annualized tuition
4701 S. Grand Blvd.
St. Louis, MO 63111
United States