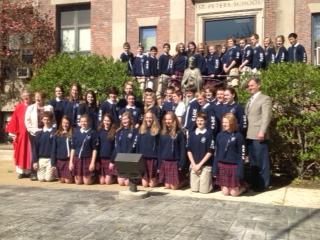 Dear Parents,
Welcome to St. Peter Catholic School! Founded in 1863 and with an enrollment of 515 students, St. Peter Catholic School is centered on Faith, Academics and Community. Our mission is to support our parents in the complete Christian formation of their children. We do this through providing a faith formation centered in Jesus Christ and our Catholic faith, a high quality academic program, and virtue-based character formation. I believe you will find St. Peter Catholic School to be a wonderful faith-filled community for the formation of your children. In short, we are dedicated to helping your children become everything God has created them to be.
Please feel free to call or email us for more information about our school and schedule a tour.
Dr. John Freitag
Principal
Mission
St. Peter Catholic School models the example of Jesus Christ and forms students to be life-long learners, servants of Jesus Christ and compassionate members of society.
Formed in the Catholic Faith | Committed to Excellence | Prepared for the Future!
Purpose
Our students at St. Peter School develop a heart and mind for God and His son, Jesus Christ, through study, prayer, participation in sacraments and service to others. Through our Faith In Action program, students focus on serving vulnerable populations at specific grade levels. They learn that to serve others is to serve the person of Jesus Christ.
Quality
St. Peter School offers a challenging and engaging academic program. By the end of Kindergarten our students are reading writing with fluency. Students are challenged with a strong focus on Math, Science and Writing. By 8th Grade, the average standardized test scores are consistently in the 86th percentile.
Dynamic Community
St. Peter Church, school and parent community strive to provide a welcoming and inclusive community. We embrace the neighborhood and downtown Kirkwood as places of fellowship and joy. We also have a strong new parent orientation and new parent - mentor program. New families are quickly connect with current families to ensure their welcome to St. Peter.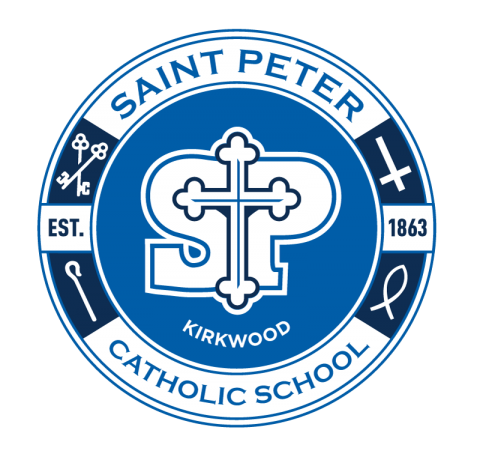 Statistics
St. Peter Catholic School has a thriving community of 515 students and 45 staff members.
Our 8th grade students consistently average in the 85th percentile in standardized testing.
Our middle school has full enrollment with a positive retention rate.
95% of our parents volunteer for school activities
100% of our students have been selected to their first choice high school in the last five years.
Our parish had 122 baptisms last year and is getting younger.
215 North Clay Avenue
Kirkwood, MO 63122
United States