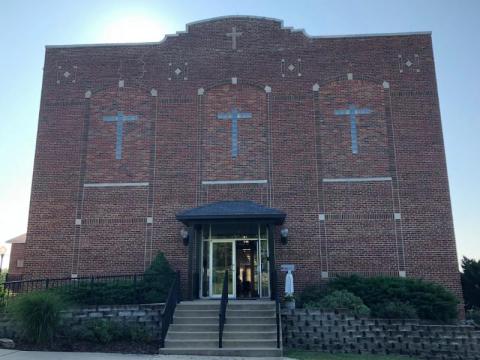 We are fostered by faith, called to serve, to be empowered for life. St. Rose has been providing Catholic education for over 125 years. We invite you to visit our school and join our faith-filled team of students and faculty who are dedicated to serving our diverse world and committed to making a positive impact. Our goal as a faculty, staff, principal, and parish community is to ensure a safe and secure environment for our students and lay the foundation for our students to be evangelists for Jesus Christ's message. Though our partnership with parents, we know that parents are our first educators of children and strive to support the whole student and their family. Our parents are deeply involved in the life our our school and education of our students with Christ in the center in all we do. Welcome to our school and parish community!
Mrs. Emily Pagano
Principal
Mission
We, the Community of St. Rose of Lima, in cooperation with parents, are committed to providing a strong academic program enabling our students to reach their full potential. We enrich our educational program by Catholic tradition, instruction and lived Gospel values, enhanced by the celebration of liturgy, sacrament, and prayer. We foster a Christian faith community, a safe, secure and nurturing environment in which children can grow. We strive to empower children to meet the challenge of living in an ever-changing racially and culturally diverse world. We call our students to serve others to develop their gifts and talents to work toward justice and peace, and to cultivate a spirit of discipleship.
Purpose
St. Rose of Lima has a very high Catholic population who lives Catholic values each day. Our daily schedule integrates service classes, helping to bring Catholic values into the community.
Quality
Robotics, Coding, STEAM, Accelerated Middle School Math and Science, Art, Music, and project based learning at all grade levels makes St. Rose of Lima a great choice. Catholic values and service are integrated across the curriculum at all grade levels.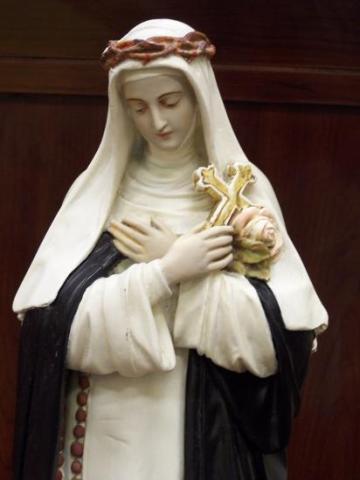 Statistics
Low student-teacher ratio.
Separate Pre-school and Pre-Kindergarten readiness program.
Advanced Middle School Math and Science curriculum.
Consistent 10% school growth for the past 7 years.
Strong parish financial commitment for academic success.
523 South Fourth Street
DeSoto, MO 63020
United States