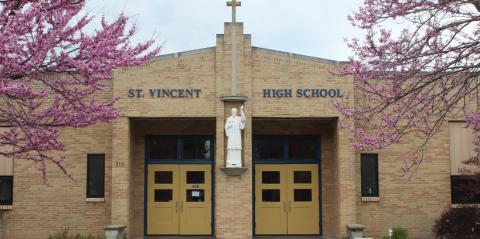 Mr. Zachary Stobart
Head of Schools
Mission
St. Vincent de Paul Catholic Schools united in Christ and guided by the spirit and educational values of St. Vincent, transforms each student through the power of faith and knowledge. We deliver high-quality academics We integrate Catholic/Christian values and personal faith formation We provide a safe and disciplined environment for all students We promote service in response to the needs of others
Purpose
St. Vincent Schools follow the Vincentian Philosophy of Education. The Vincentian Philosophy of Education seeks to proclaim the Gospel in the spirit of St. Vincent de Paul and in so doing to form people that they may bring the Good News to the poor and stand with them in solidarity.
Quality
St. Vincent Elementary School has three types of written goals. There are 12 overall goals for the whole school that serve as our foundation. Each subject area has a set of goals. Each grade has grade level objectives (reflected on the web page "Curriculum Objectives") that form the framework for student learning in each subject area.
Dynamic Community
St. Vincent Elementary schools are child-centered and are committed to providing strong academic and developmental programs which enable children to grow to their full potential. We are dedicated to empower the children to meet the challenges of living in an ever-changing diverse world. Our faculty and staff are faith-filled, and strive to meet the individual needs of the children.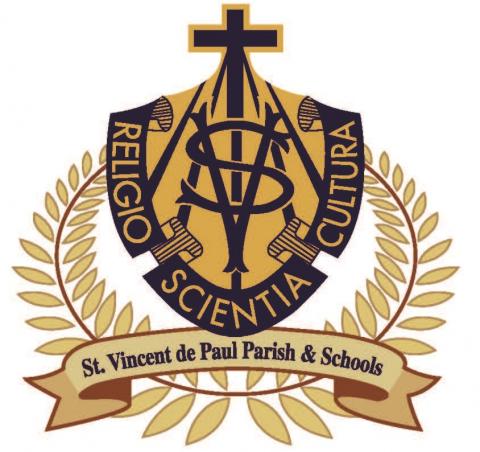 Statistics
Student/teacher ratio: 12 to 1
Catholic Education Honor Roll 2010-2023
Average class size - 19 students
100% of 2018 graduates attend college or post secondary education
All God's children welcome
1007 West St. Joseph Street
Perryville, MO 63775
United States