Catholic elementary schools in the Archdiocese of St. Louis reflect a visible faith community.  Rooted in the teachings of Jesus, these schools are enriched by Catholic tradition and lived Gospel values and are enhanced by the celebration of liturgy, sacrament, and prayer.  They further the children's knowledge and practice of their faith and guide them to serve others through the use of their gifts and talents.  They foster a safe and secure environment in which the children can grow. 
 
Dr. Jennifer Maune
Principal
Mission
St. Vincent de Paul School shares a rich heritage of Catholic education. As God's people, our mission is to make Jesus Christ present in our daily lives through divine worship, Christian education and service to all people; and to give glory to God through ethical conduct, Christian-centered education, caring hearts, and responsible lives.
Purpose
Our Catholic faith informs all the efforts of faculty and administration in our daily interactions with students and parents. We emphasize compassion, fairness, and integrity in all our virtues programming. Religion is not just a class but an integral part of our experience on a daily basis.
Quality
Our students find success at the secondary level whether they choose to attend our regional Catholic high school or one of the local public high schools. Project-based lessons are a focus at all grade levels, and we provide core instruction in Math and ELA at all grades separately.
Dynamic Community
We are a family-centered school community with a long tradition. Many current students have parents, grandparents, and other relatives who have attended SVS in the past. Our small class sizes enable our student body and our teachers to get to know each other well and to encourage individuality and creativity.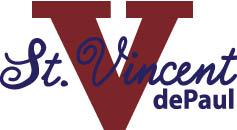 Statistics
Low student/teacher ratio (11:1)
Enrollment: 92 students (23 PK and 69 K-8)
Variety of clubs and after-school activities (math, archery, running and chess)
Specials offered include Art, STEM, Music and PE

Life Skills Class for grades 5-8 once a week
13495 S. Highway 94
Marthasville, MO 63357
United States