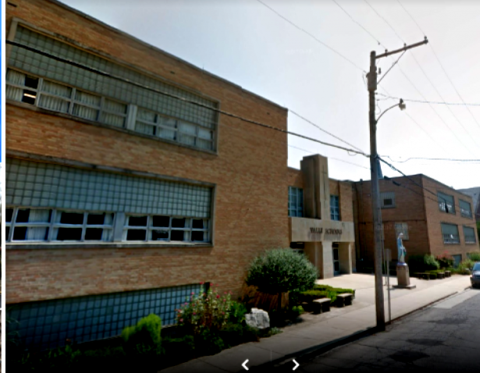 Welcome! 
It is truly difficult for a website to capture all the wonderful and unique qualities of Valle Catholic Schools.  The friendliness of the students and staff and the family atmosphere are almost palatable to visitors as they step onto the campus.  Valle is a busy place, with lots of activity going on throughout the campus as students and teachers work together to embrace the teaching of Jesus Christ and strive to reach a greater understanding of God's awesome universe.
With the support of the parish and Archdiocese, the experienced and dedicated teachers provide Valle students with an education that is not only excellent in all aspects, but that is also incredibly affordable.  The small class sizes allow Valle's teachers to customize their instruction to the individual needs of the students and promote rich and deep class discussions.  The small teacher-to-student ratio also enables our teachers to know their students on a very personal level, which adds to the overall family atmosphere in which every child is a valued member.
While Valle Catholic Schools is very proud of its long and rich tradition, we are always seeking new and better ways to educate the students, while holding on that which makes us uniquely Valle. Working collaboratively with parents, alumni, parish leadership and community members, a strategic plan has been developed and is being implemented to assure that Valle Catholic Schools remains a strong and vibrant force in Ste. Genevieve for many years to come.  Please stop by and experience Valle Catholic for yourself.
Mission
As a Catholic school participating in the mission of Jesus and His Church, our mission is to provide education, encourage total formation of the whole person and foster quality human relationships. Our students will develop an understanding of global stewardship and will be empowered to adapt to the challenges of the 21st century.
Purpose
Valle Catholic Schools is a learning community for students from preschool through secondary school. The school is dedicated to continuing the mission of Jesus Christ by educating young people in the ways of Christian living and preparing them spiritually, academically, emotionally and physically for Christian living in the 21st century. Our students receive an education that is excellent in every facet. The school promotes the spirituality of its students while providing a top-notch academic program.
Quality
Valle Catholic teachers are dedicated to educating their students in all aspects of Christian living. They accept their responsibility as the spiritual leaders of their classrooms and strive to build their students' relationships with Jesus through prayer, teaching and modeling. They embrace leadership roles within the school community and teach the students to do the same. They are dedicated to a lifetime of learning and instill the same love of learning in their students. Valle teachers use the combination of a rigorous, well-aligned curriculum and technology to creatively empower students with the necessary technological and critical thinking skills to succeed in their world.
Dynamic Community
Valle Catholic students treat each other and the adults in the community with the respect that is due all, because all are created in the image of God. The students are accepting of others' differences and are accepted by the community. They are encouraged to explore God's creation, to follow their natural curiosity and to develop their creativity in a safe and nurturing environment.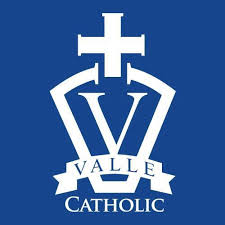 Statistics
At Valle Catholic Elementary, a host of fine arts, technology and physical education round out the development of the whole person. We offer:
Art Program
Choral Music Program (K-5th)
Music Appreciation (7th-8th)
Concert Beginning Band (starting in 6th)
Beginning & Intermediate Computer (starting in K)
Keyboarding (8th)
Yearbook Design (8th)
Physical Education (K-8th)
Extracurricular Program includes:
Soccer, Co-Ed (K-8th)
Basketball, Boys & Girls (5th-8th)
Volleyball, Girls (5th-8th)
Football, Boys (7th-8th)
Drama, Co-Ed (6th-8th)
Speech, Co-Ed (5th-8th)
Valle Catholic offers the following need-based services:
Learning Consultant (K-12th)
Counseling (K-12th)
Title 1 Services that provide reading coaches and professional development
Community Counseling provides weekly on-site services for those in need
40 N. 4th Street
Ste. Genevieve, MO 63670
United States